Need help finding the perfect gift? We're here to help — Royal Rose's Gift Shop offers goods made by local artisans / provided by local vendors!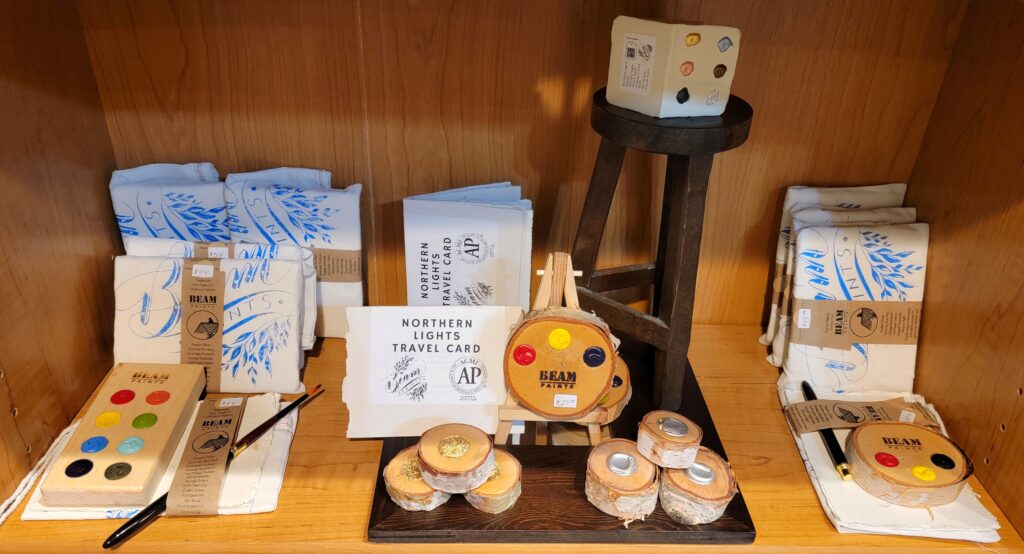 Beam Paints
Founder Anong Beam was taught from a young age how to harvest hematite pigment in the LaCloche mountain range near their home in M'Chigeeng First Nation on Manitoulin Island. Beam Paints draws on early educations in Indigenous pigment & paint traditions. All packaging & materials are plastic-free & sustainably sourced.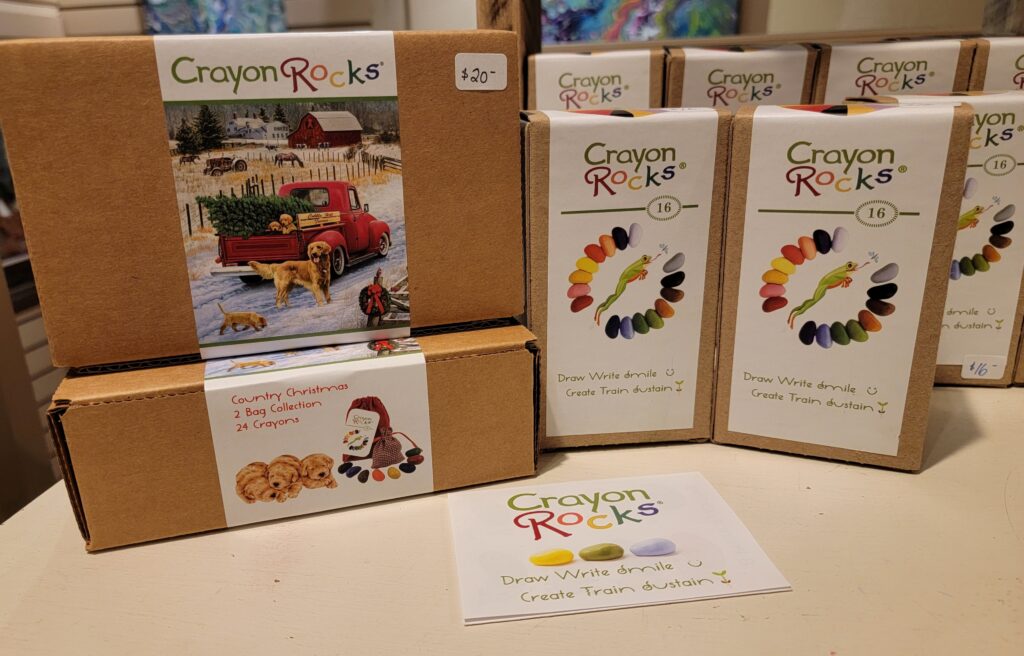 Crayon Rocks
Used by occupational therapists to develop a child's fine motor skills, Crayon Rocks are designed to strengthen the tripod grip muscles, preparing fingers & hands for handwriting. The colours are vibrant & can be layered to make beautifully textured artwork. These all-natural soy wax crayons are made from USA grown soybeans & colored with mineral pigments.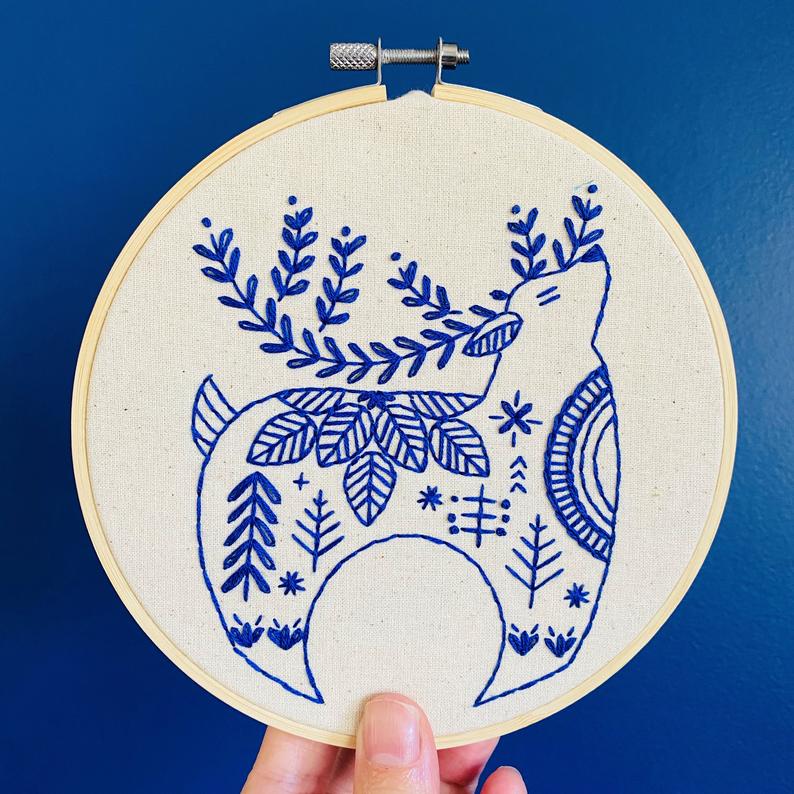 Hook, Line, & Tinker Embroidery Kits
Based in Nova Scotia — this busy, small-batch, craft production studio designs & sells modern embroidery kits. 5% of their profits go towards ending housing insecurity for women & children. All packaging & materials are plastic-free.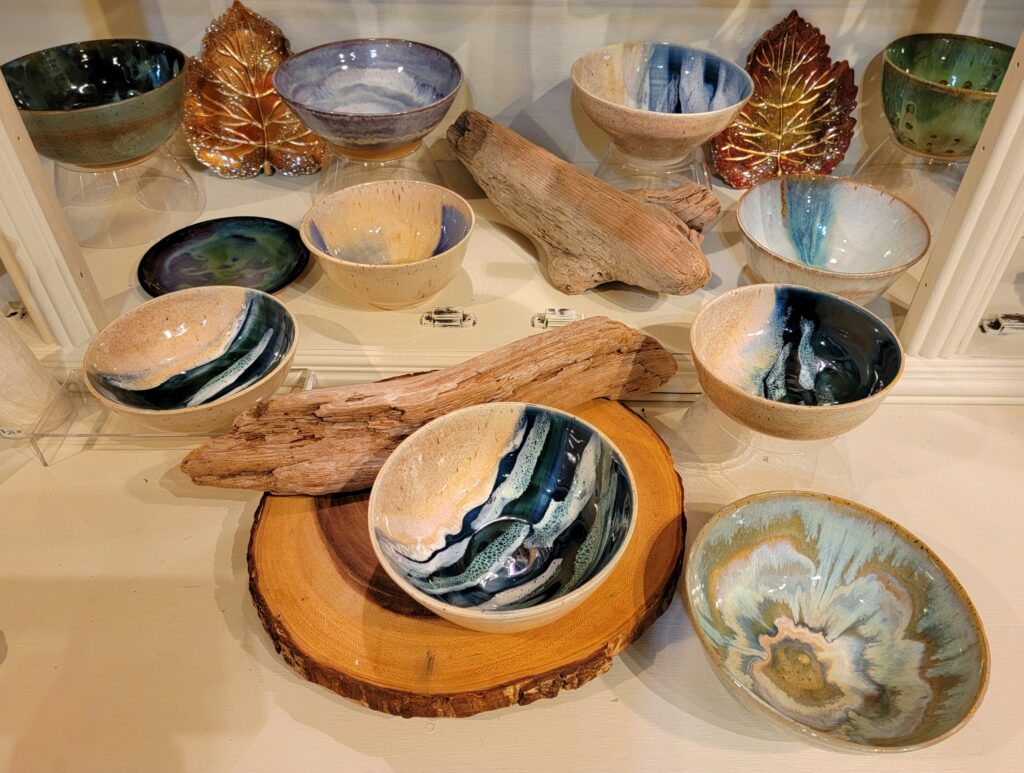 Stone Pony Pottery
Shelley Henderson rediscovered her inner artist during the pandemic, & found the wonderful world of pottery! See this local potter's handmade works in our gift shop today — see if you can find her signature dragonfly, which is embedded somewhere on each piece. As a breast cancer survivor, this creator wants to commemorate those who have left us, & those who continue to fight.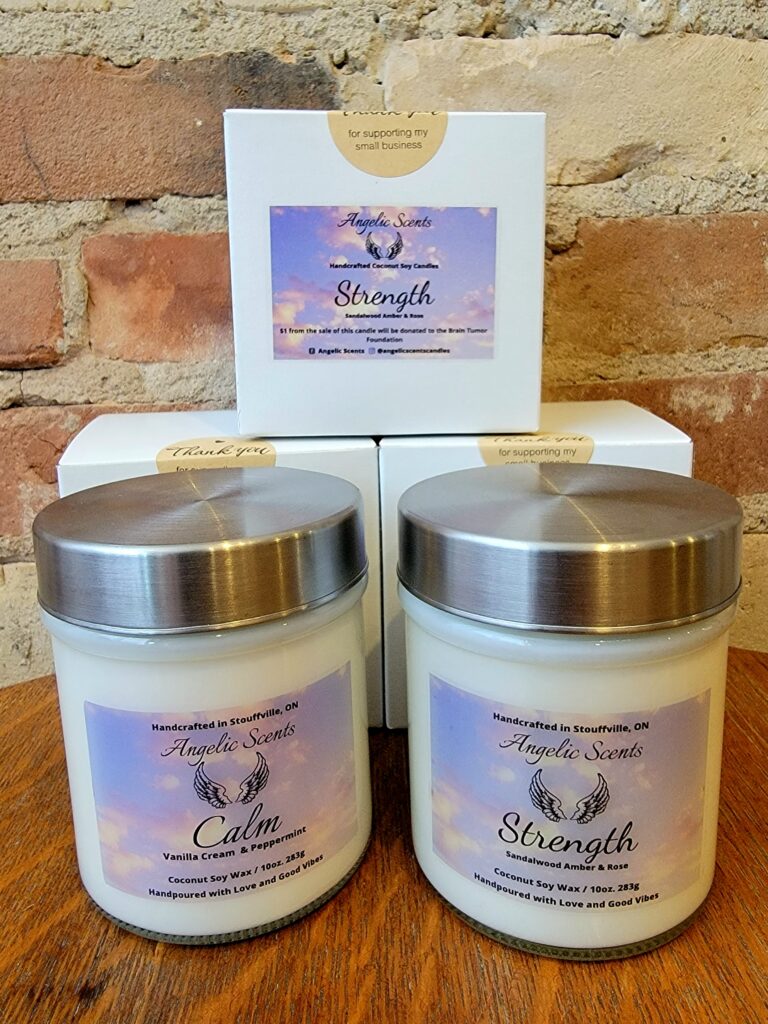 Angelic Scents Candles
These coconut soy candles are handcrafted in small batches, as well as hand-poured with lots of love & good vibes. $1 from the sale of each candle will be donated to Brain Tumour Foundation.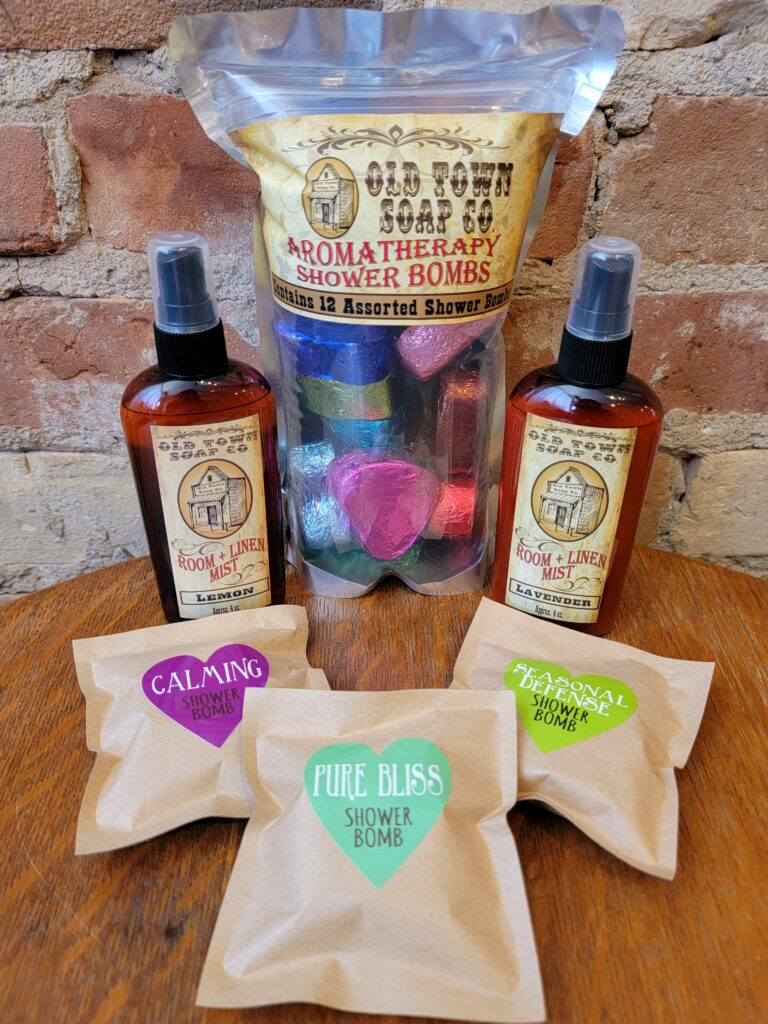 Old Town Soap Co.
Made the old-fashioned way, in small batches. Handmade bath bombs & sprays, each & every one made with love for your enjoyment!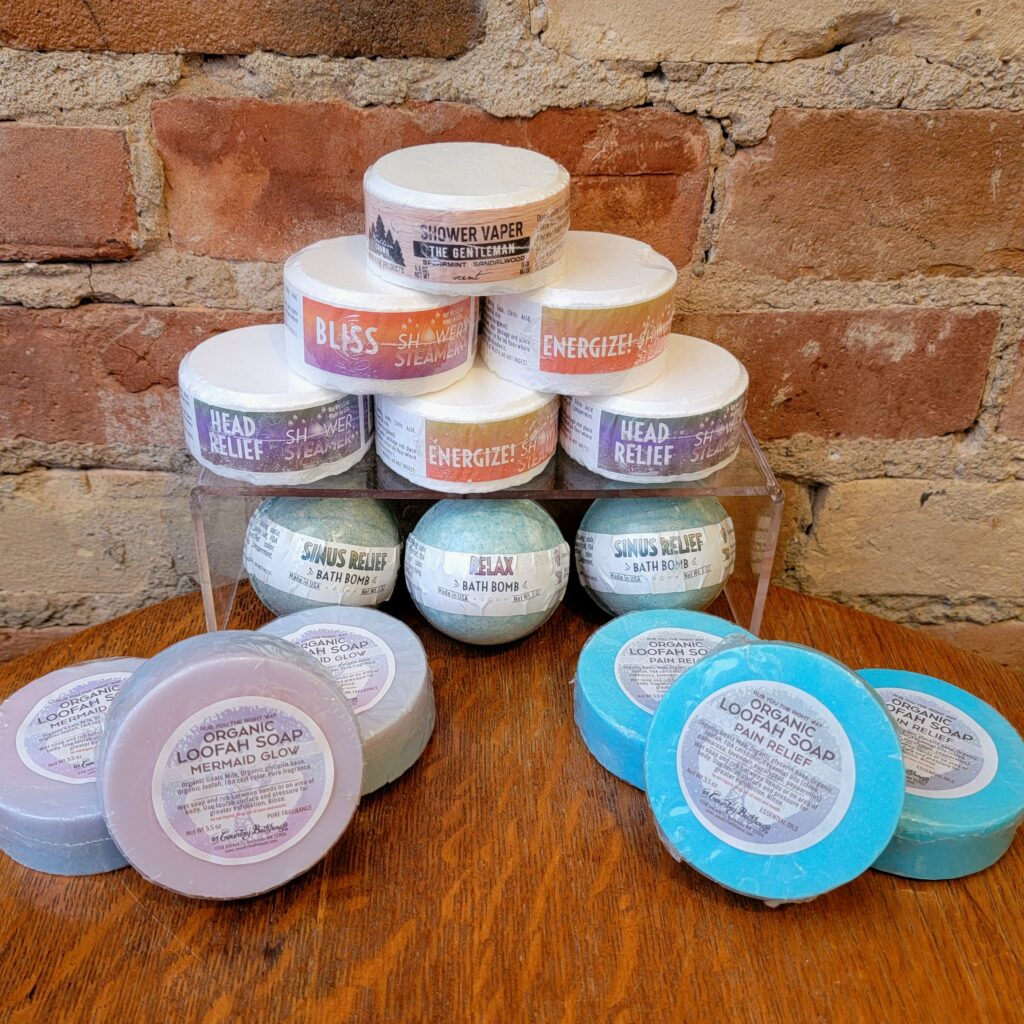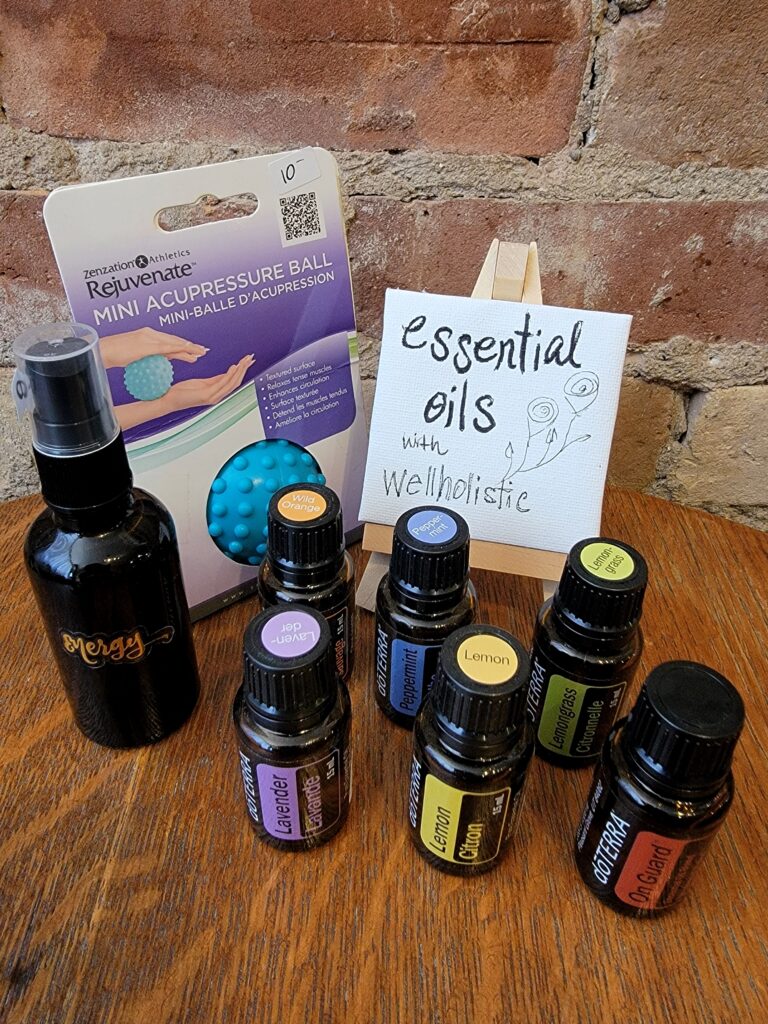 Essential Oils with Wellholistic
Wellholistic offers bottles of essential oils as well as handmade essential oil sprays!
With These Hands resin work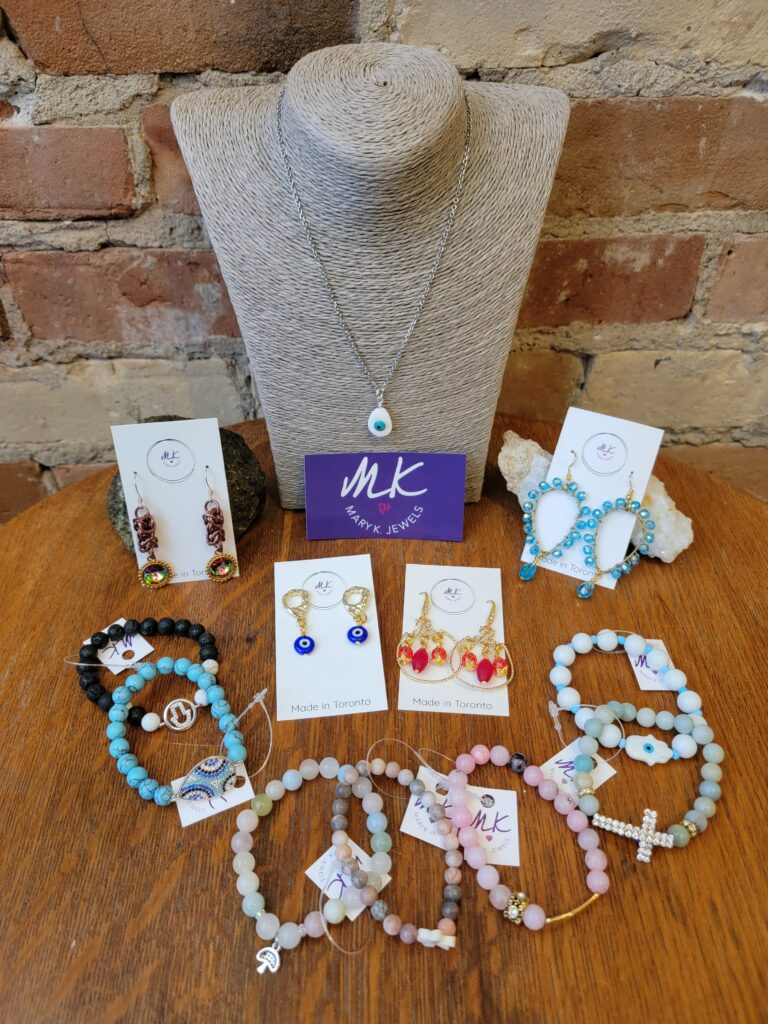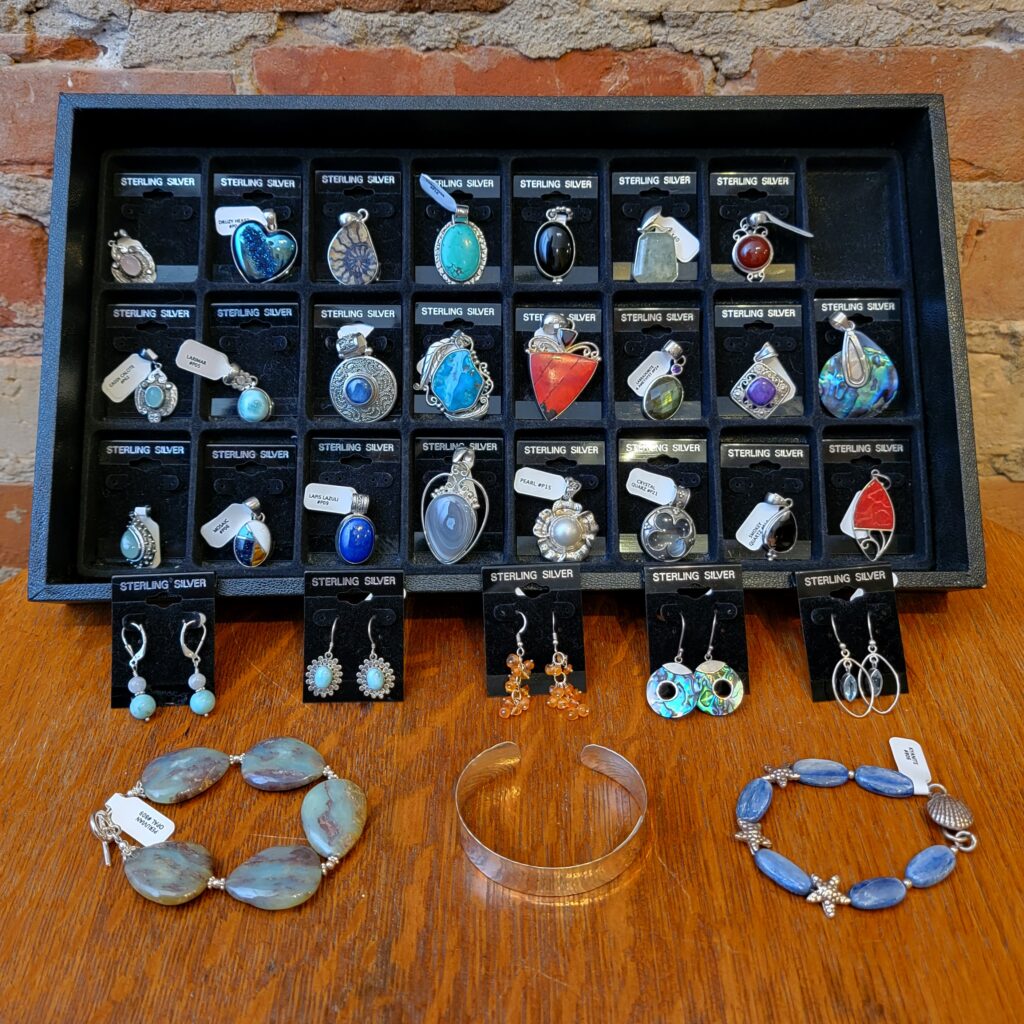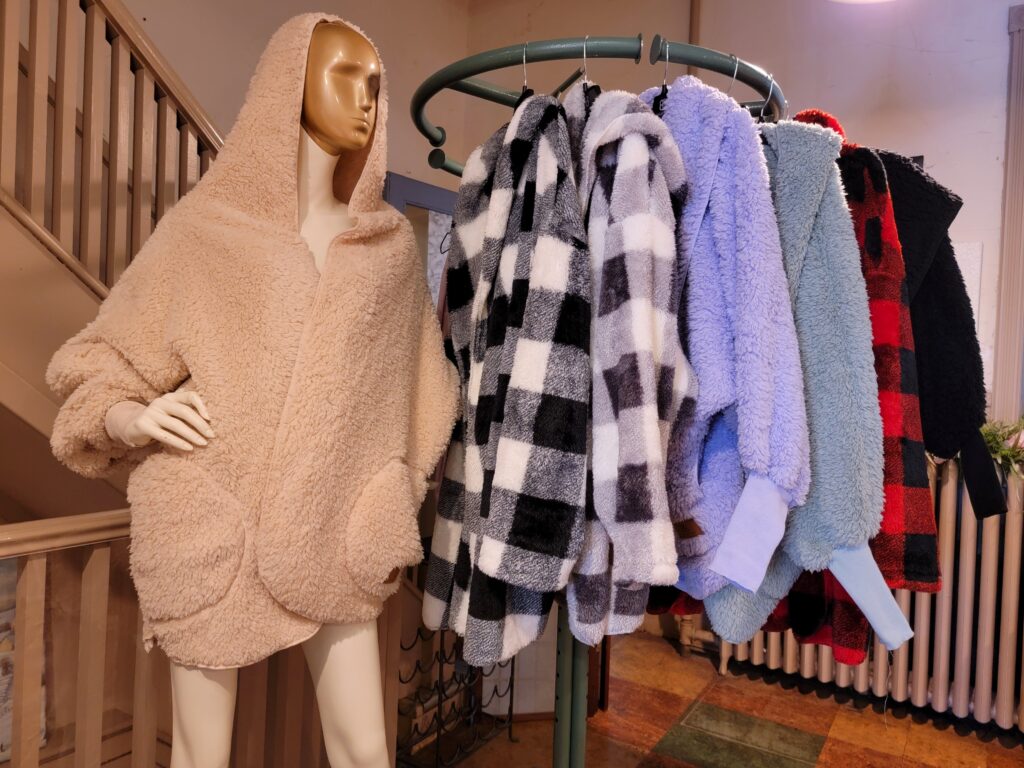 BB Collection Coats & Sweaters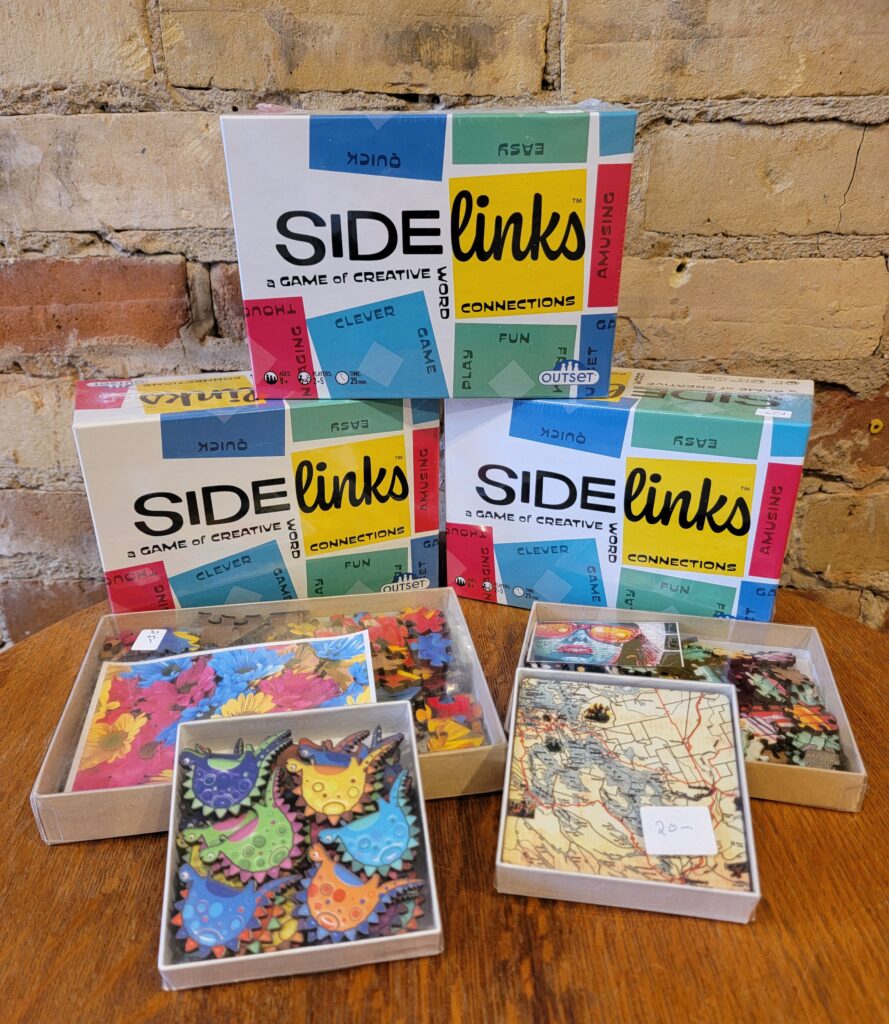 Brainy Games: Lasercut Family Games, Brain-Teasers, & Puzzles
"I enjoy designing and laser-cutting tactile games, brainteasers, and puzzles. I launched the original Connections Card game in 2016 and the Canada 150 version in 2017. SideLinks is the rebranded Connections game. As of November 2022, over 9,000 sales worldwide." – Mark Kolb, Founder of Brainy Games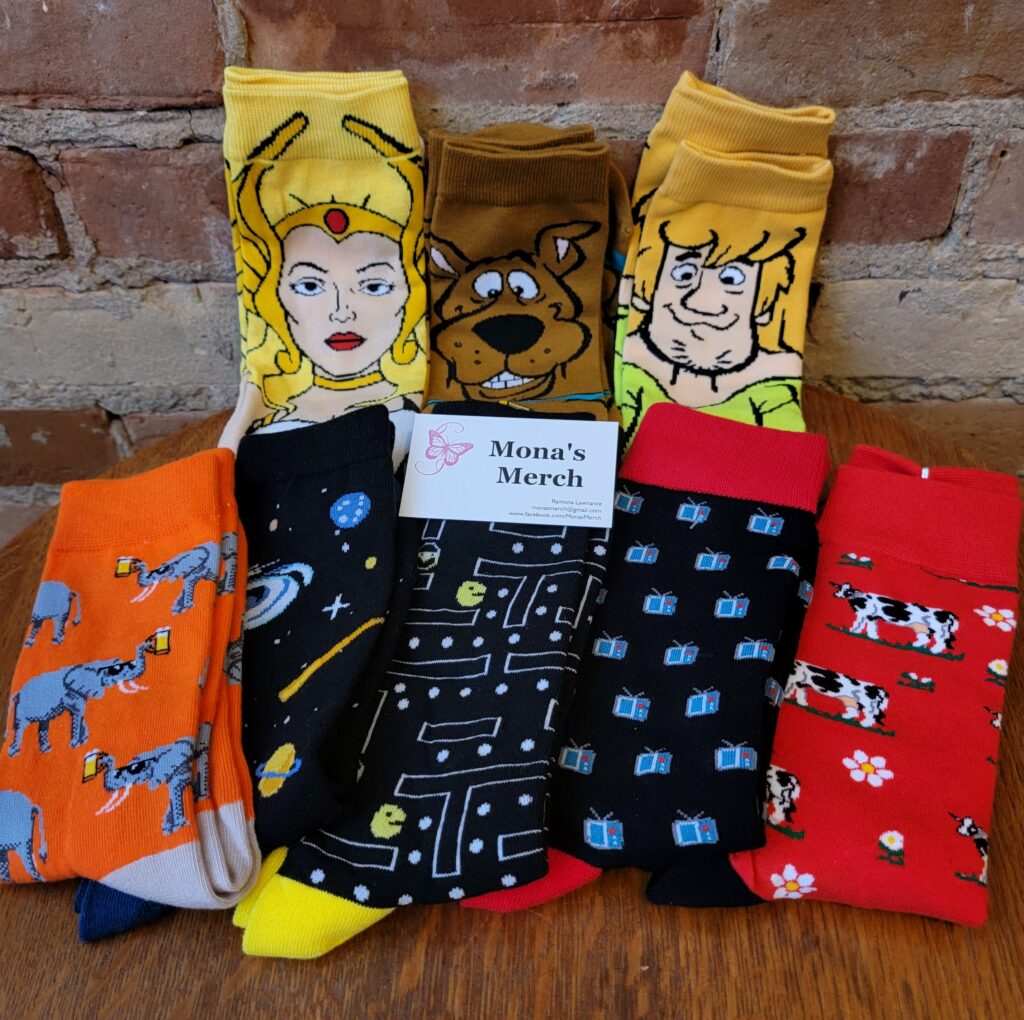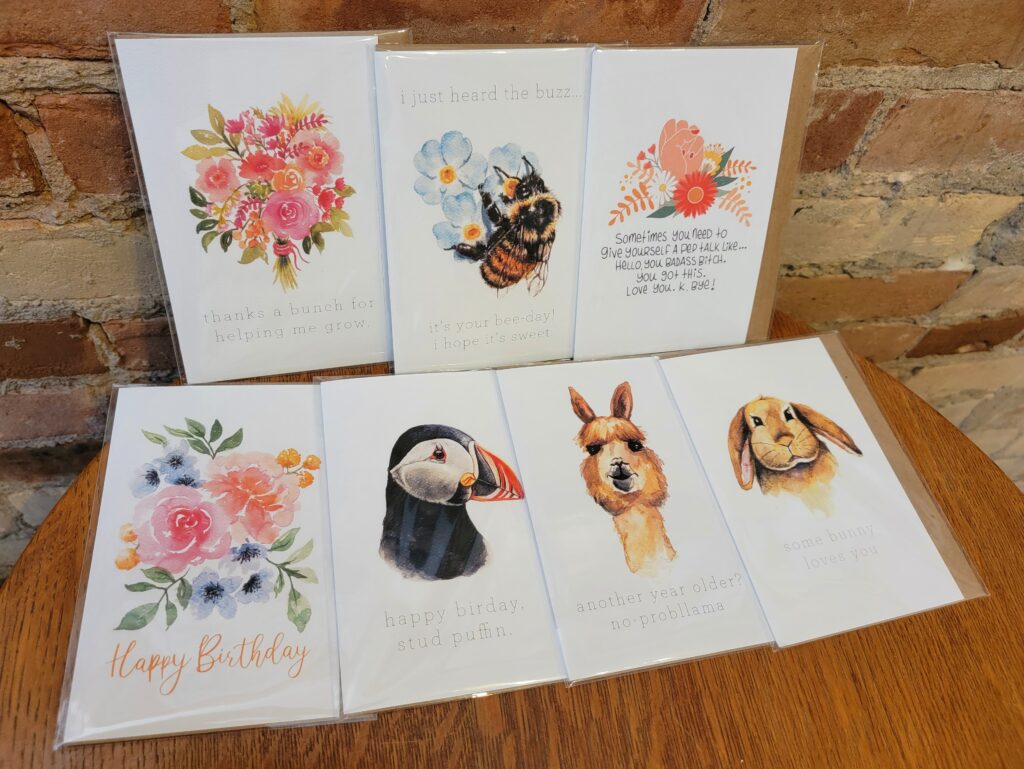 Wild Canary Studios Greeting Cards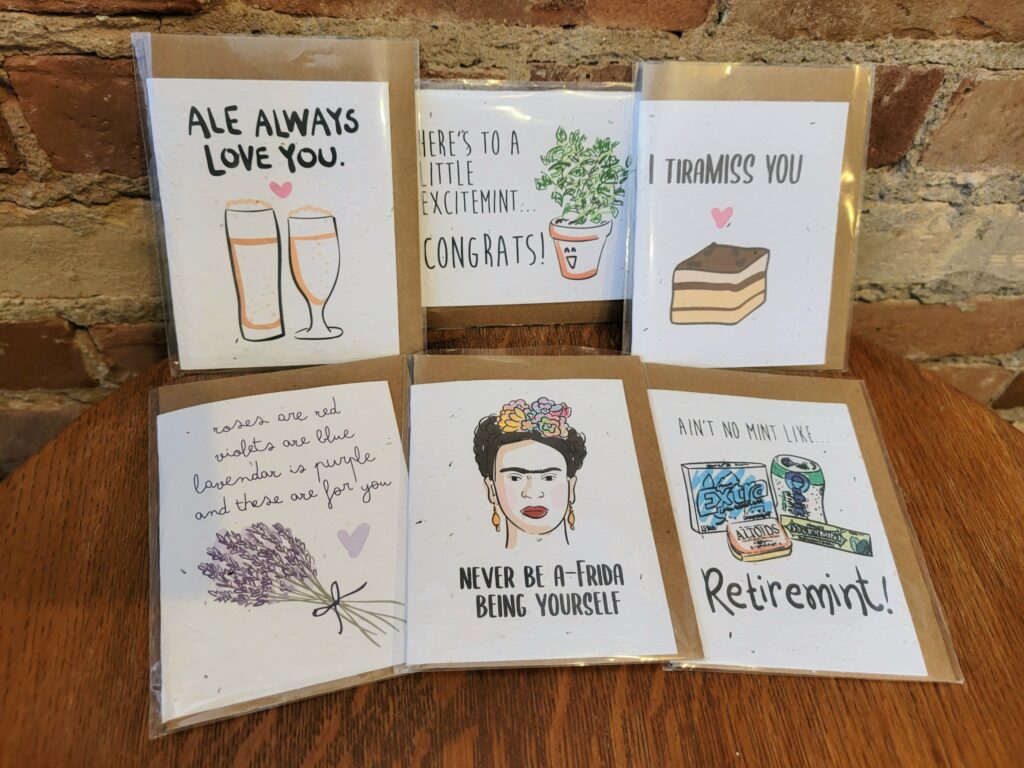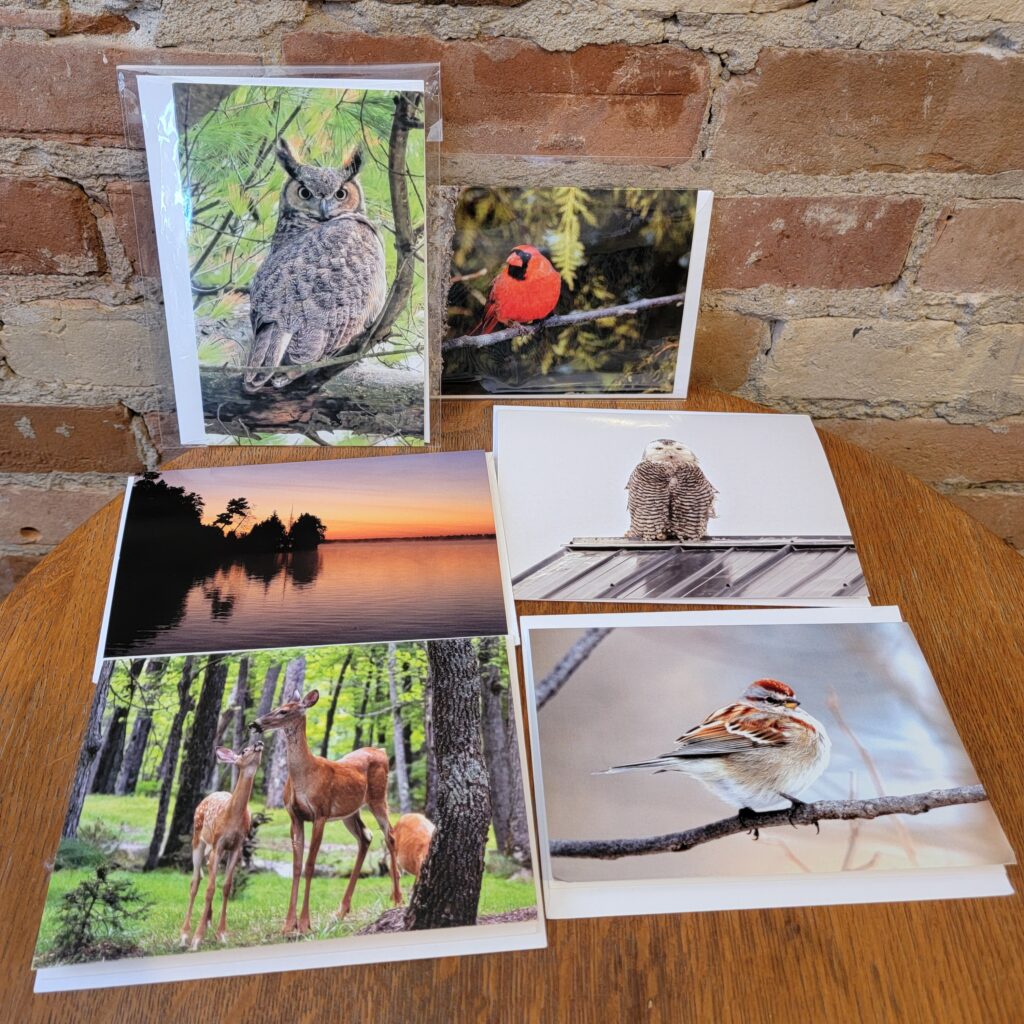 Cards by local photographer Jim Jackson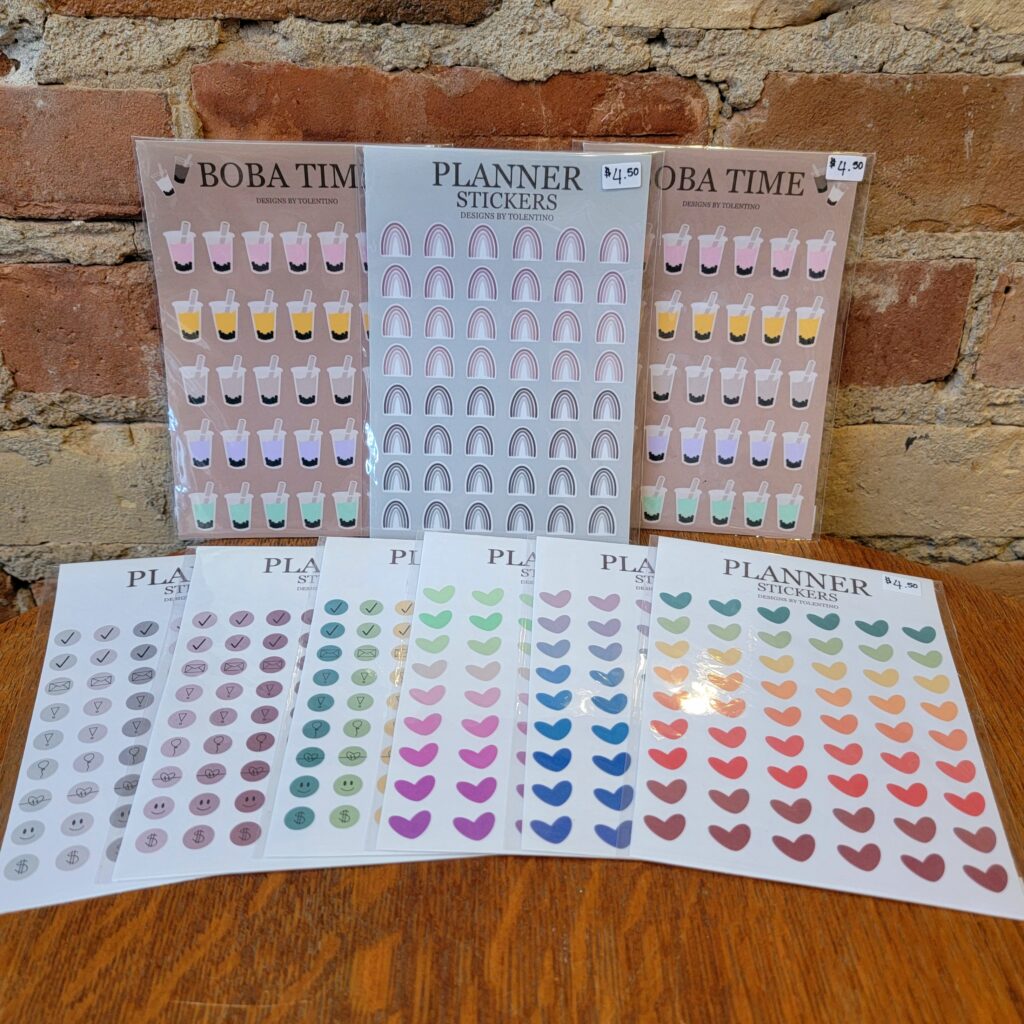 Stickers from Design by Torentino